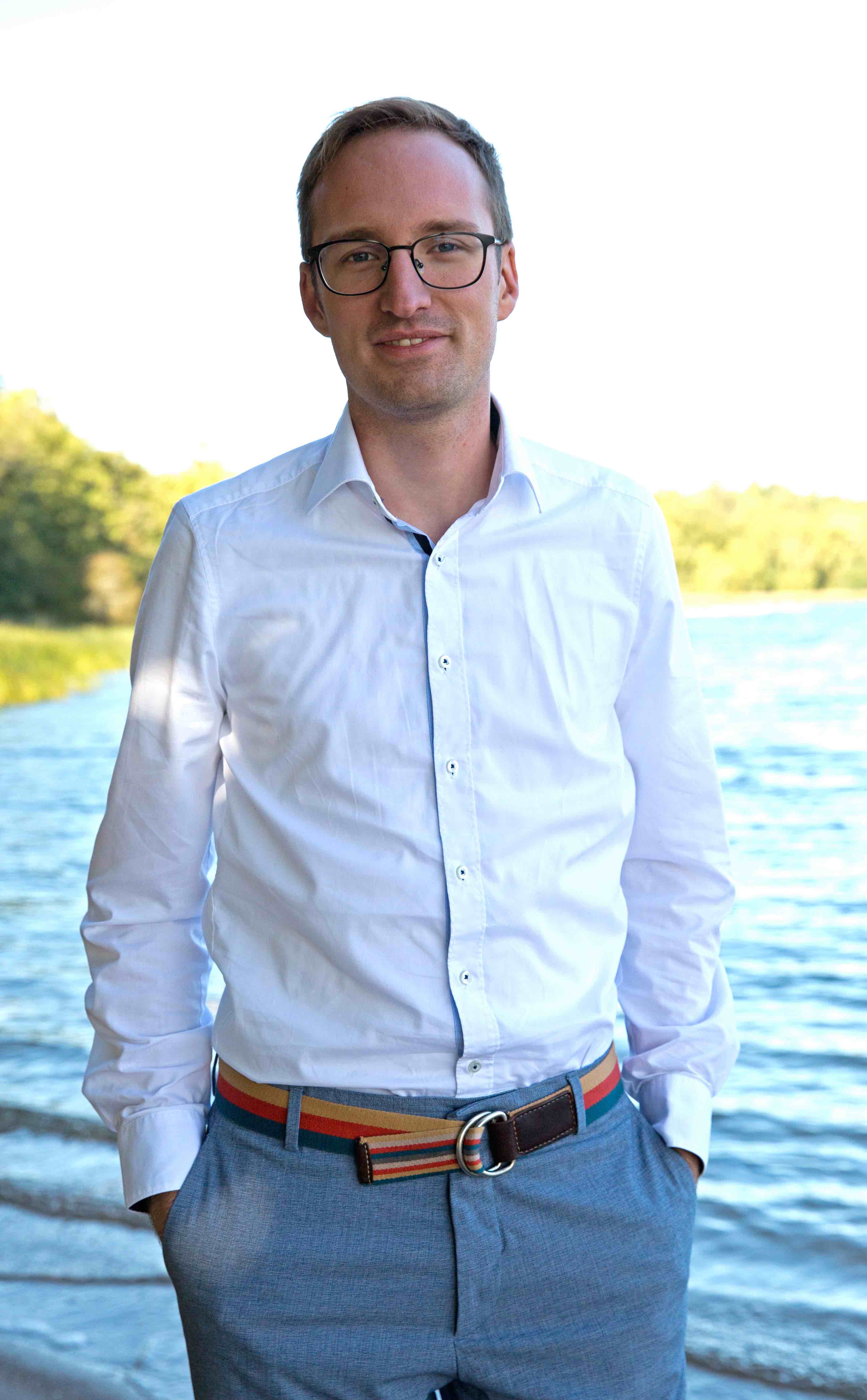 I am Dr. Matthias Stahl. A couple of years ago, I started off as a biochemist. Today, I am a data visualization specialist at my own company higsch and a bioinformatics researcher at Karolinska Institutet. So far it has been an amazing journey!
Right after school I was not sure what to study. Well, I had a strong interest in informatics, but also loved all the little proteins in our body cells doing biochemistry. Finally – after having cultured bacteria at my parent's home – I chose biochemistry and moved from Schifferstadt in the Southwest of Germany to Munich in Bavaria.
The Technische Universität München was my home for almost ten years. After having accomplished the Bachelor's and Master's tracks, I continued with a doctorate in proteomics.
A lot of data helped me to unravel secrets of multi-resistant bacteria
Research was all about pathogenic bacteria and we tried to find new drugs against antibiotic-resistant strains. Most importantly we applied mass-spectrometry based proteomics – a technique where a lot of data is collected. At this point I discovered my affection to data mining. It is simply wonderful how data turns into information and eventually new biology. Hence, I started teaching myself bioinformatics by watching tutorials during ironing, reading articles and books in the evenings, and by coding, coding, coding. It felt like back to the roots to my early interest in informatics.
I completely switched to data science in order to develop new bioinformatics methods
In the end of the doctorate, it was clear that I want to switch 100% to the dry lab. For that, I found a fantastic position in Janne Lehtiö's lab in Stockholm. Many people don't know that, but Stockholm is a real bioinformatics hotspot in the research world.
While working on children's leukemia and how to enhance personalized treatment options, I realized that the most important part of my research is to communicate my results to clinicians. At the same time, I discovered my passion for beautiful and "on-the-point" data visualizations. A perfect match.
In fact, data visualization combines everything
During my journey through biochemistry, bioinformatics, data science and web development, I got in love with data, statistics, art and design. These are all ingredients for impactful data visualizations. Today my data visualization projects comprise both web-based interactive graphics and static pieces for print. From time to time I even design websites and logos with data. Data-driven design is just beautiful.